Book an Online Palm Reading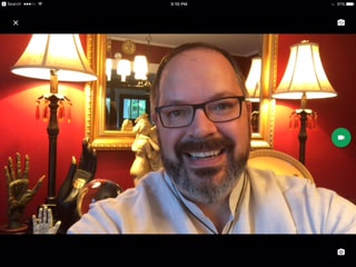 Readings are available world wide using almost any video chat platform: Google Hangout, Skype, or FaceTime for iPhone. Please read this page carefully for instructions on how to book an online reading.
​
1.
Contact me via email:
Jim@TheDivineHand.com
to schedule a time for us to video chat.
2.
Once our time is confirmed, email photos of your hands to me following this format: full right and left hand, in natural position, including fingers, image of the right and left palm, and a photo of you holding your hands up in front of you.
Click here for examples
.
3.
Submit payment at least 24 hours prior to our reading using the secure online store below. Payments are accepted using any major credit card.
4.
Enjoy your reading! I will use the video to look at your hands, as well as the photos to see details of the lines. I encourage using a third party tool to record the video reading if desired - there are lots of options to web search for.