How to photograph your hands for online readings
Below are examples of how to take photos for online readings.
For the photos of the individual hands above, hold the hand straight out, just above and not resting on, a neutral or solid colored surface.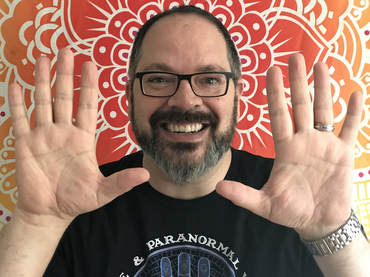 5. Both Hands: Ask for assistance on this one, or use the self-timer on your camera to take a fifth photo of your hands just in front of your face. Keep the hands as naturally extended as possible, and be sure to include all the fingers. (move the camera back to capture the natural gesture of your hands, rather than moving your hands to fit in the photo)
I hope this is helpful, and the bonus is that you can read MY palms now!